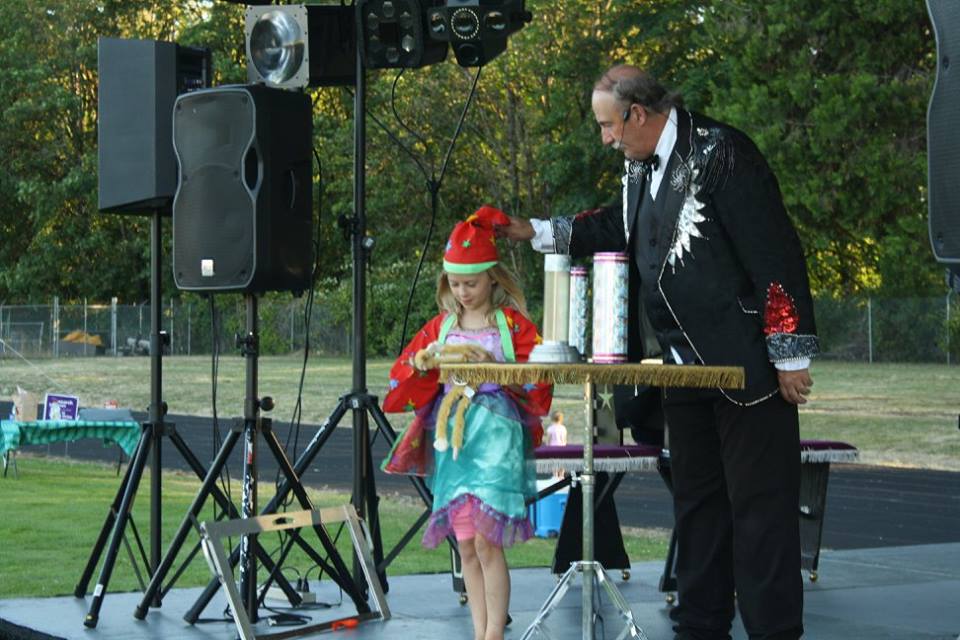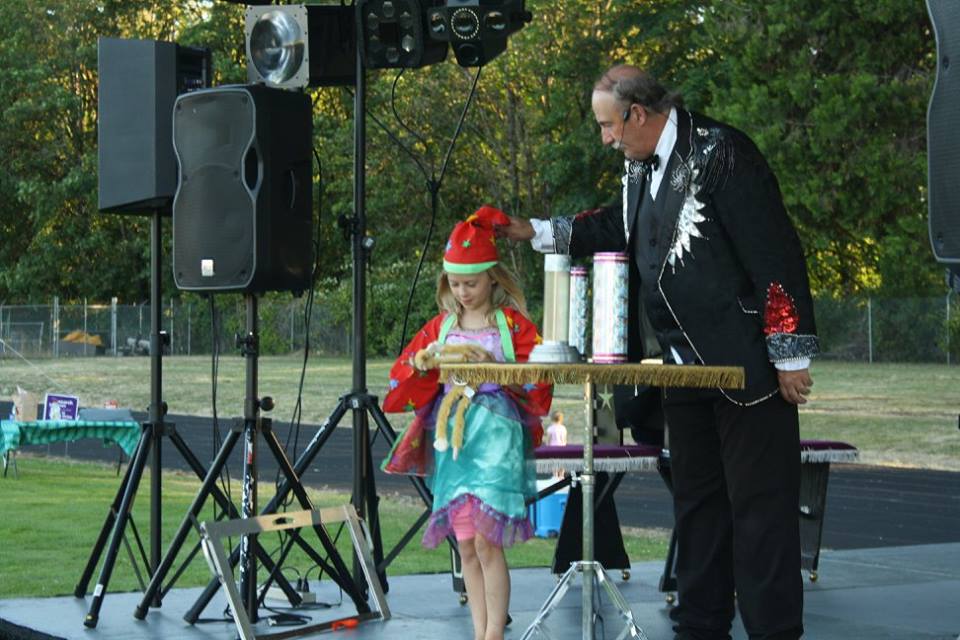 Birthday Shows.
Birthdays are our most common show. I perform both adult and kid shows. For the kid shows I make them the star. There are several tricks in which they help me Magically create a gift they get to keep, such as a stuffed animal, Hot Wheels or maybe easy to learn magic tricks.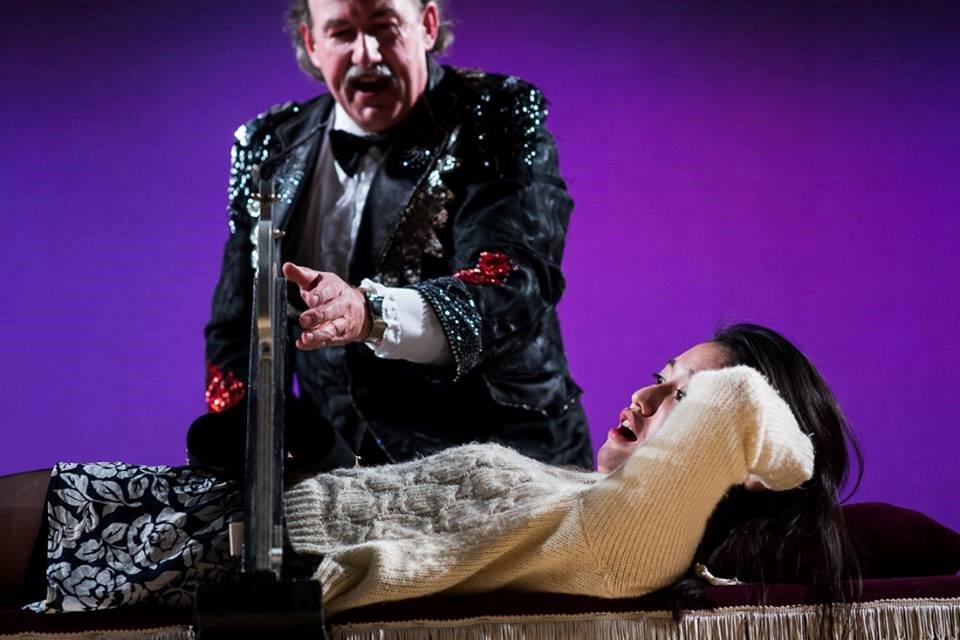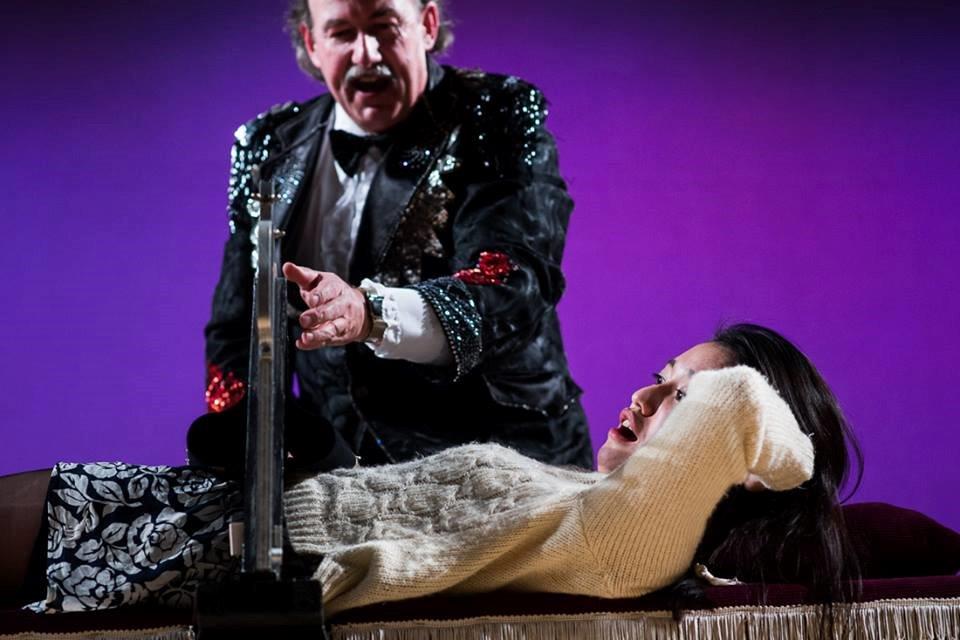 Medium size shows.
These shows are very popular as well. They are perfect for Schools, Company Events, Fairs, Festivals and such. With these shows I can bring along an assistant to help make the show run as smooth as possible. We can supply our own sound system as well as backdrop curtains. The most common show is an hour long. In the show we can either Saw a person in Half, Float a person in Mid-Air, or both!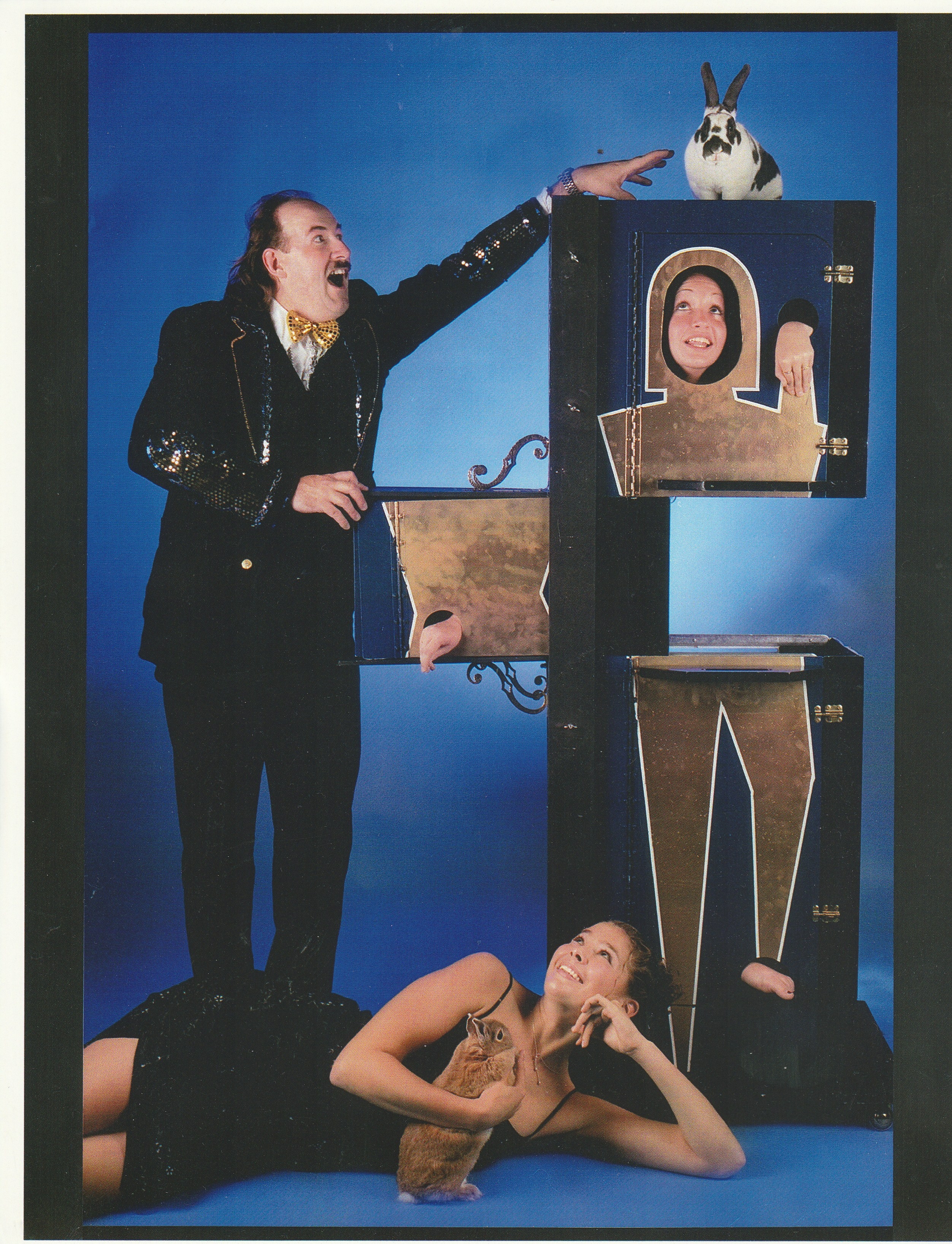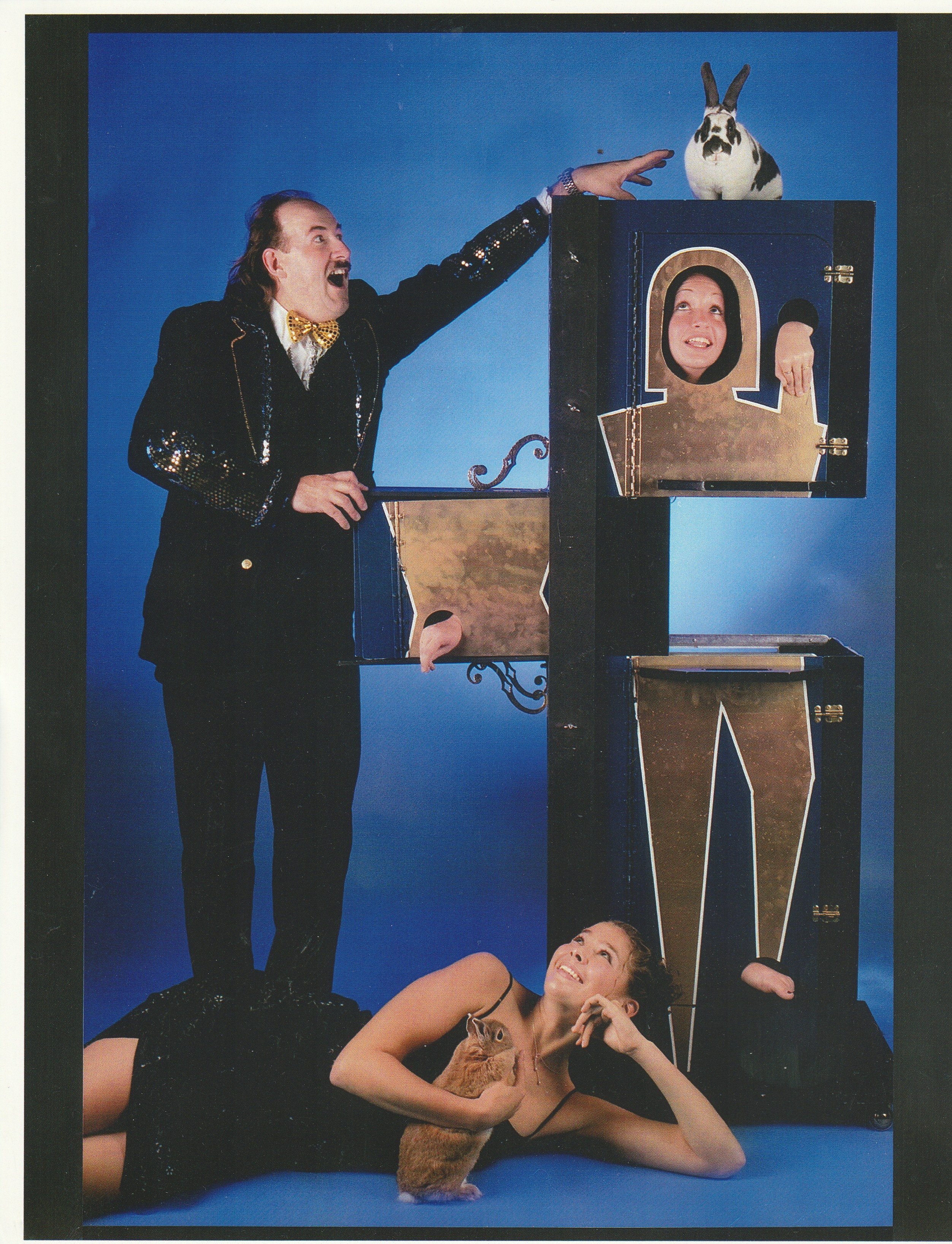 Stage Shows.
For these shows we break out all the stops! We bring out the Big Illusions such as the Zig Zag, A cage in which a Giant Gorilla appears, Sawing a Woman in half, Floating a Person in Mid-Air and many more! We can also provide our big sound system that covers the largest of areas as well as a sound man to run it! These shows are great for Schools, Fund Raisers or any other big event you may have.